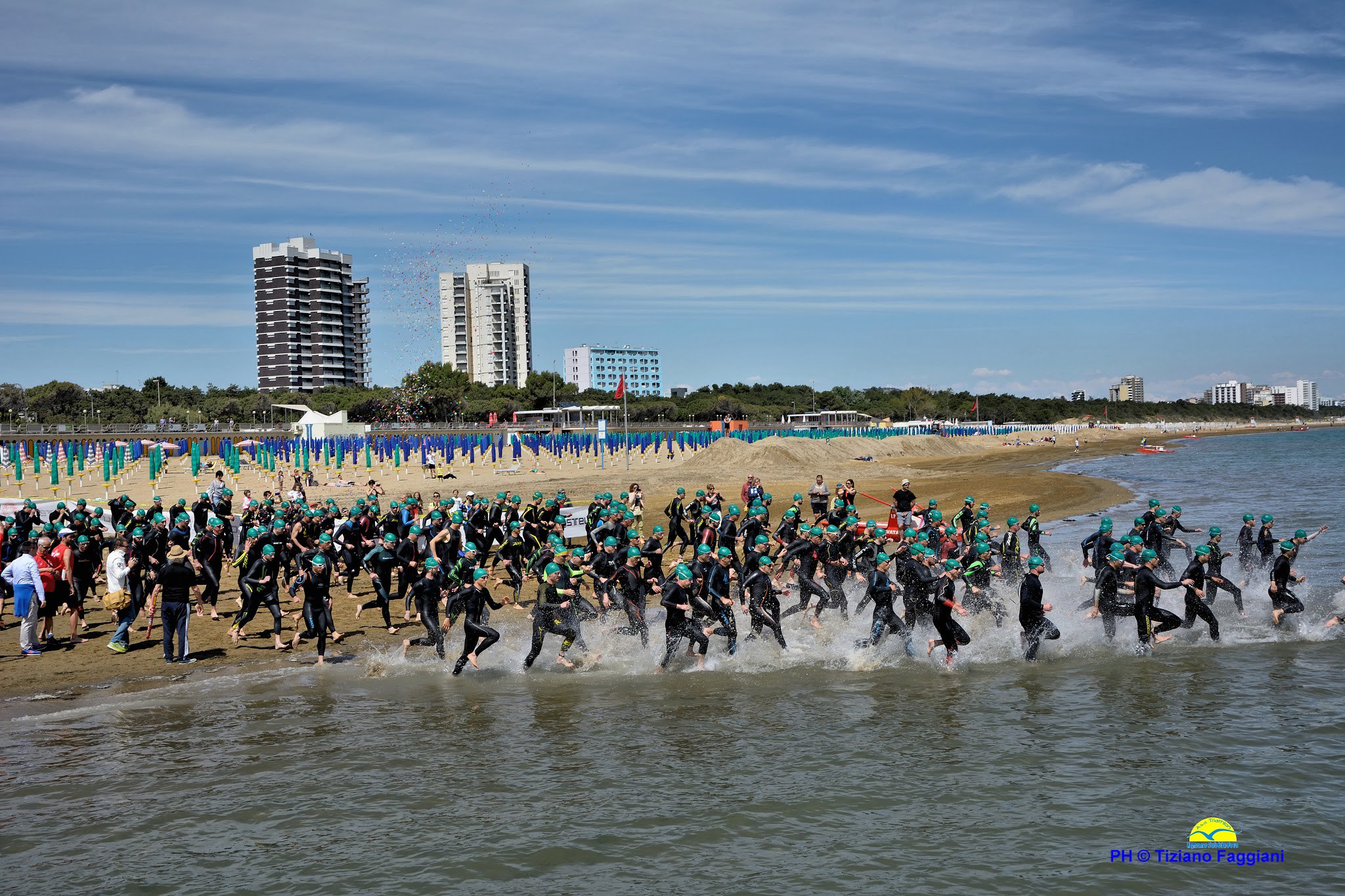 TRIATHLON SPRINT "CITTA' DI LIGNANO SABBIADORO" – 27.04.2019
The appointment for April 27, 2019 for the third edition of the Triathlon Sprint "City of Lignano Sabbiadoro Memorial Renzo Ardito", the sports association "Triathlon of Lignano" is waiting for a day dedicated to the competition and the sport!
The race will start from the "dock area" Pineta, leaving to the right the wooden bridge leading to the Pagoda and provides for the circumnavigation of the same to come out at the tent area.
With this solution, the staff wants to ensure the show to the public that will be able to settle down on the deck to enjoy the departure of athletes, as a sort of "marine grandstand." Also it will give swimmers the opportunity to be encouraged and supported in the first 250 of swim path, something unique and original in its genre.
According to the organizers the bike path will be very fast, with average definitely above 40 km / h. In fact there is a raise to only around (3 rounds total of 6.6 km) and close to the transition area, where the part-time race is also detected at every step. The latest effort, running, you land on a double-pass stick for 2.5 km lap, entering in the park area of ​​GE.TUR and using the new path that runs behind the sand dunes of Pineta.