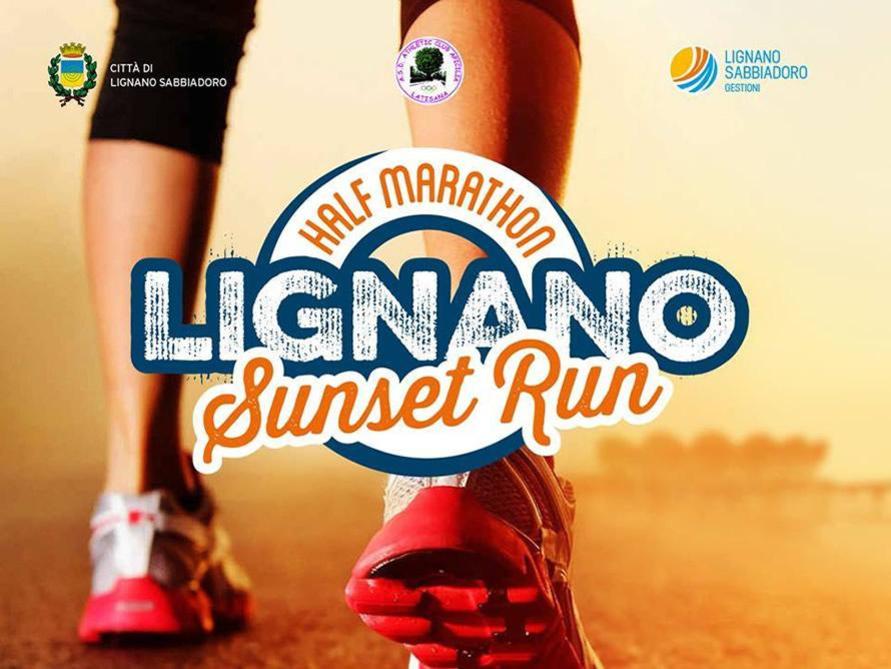 LIGNANO SUNSET RUN HALF MARATHON – 18.05.2019
The second edition of the half marathon of Lignano Sabbiadoro, Lignano the Sunset Run Half Marathon, is set for 18.05.2019
The event, organized dall'Athletic Club Apicilia in synergy and with the assistance of the City of Lignano Sabbiadoro, will retain the features that many participants were able to appreciate in the first edition.
Starting at sunset, smooth and varied route that will cross the resort of Lignano Pineta, Sabbiadoro and Riviera. The thrill of seeing before one's eyes the most beautiful and typical corners of the prestigious seaside resort on the Adriatic coast.
It will be more than ever a race between sky and sea, because in 2019 the race route of Lignano Sunset Run Half Marathon will be partially renovated. It will depart from Promenade Alberto Kechler, a few meters from the sandy beach of fine golden that every summer attracts millions of Italian and foreign tourists.
FIDAL race over the classic distance of the half marathon (21.097 km) will also be combined with a gear-motor playful character, open to everyone (even to the Nordic walkers), to 5 km.
A recall more reason: Lignano Sunset Run Half Marathon will be an event for the whole family: If 21 km is too much, you can always opt for running non-competitive.
An important detail: after the great success of the last edition (registration closed early and 1,449 athletes at the finish line), the organization has increased by 40% the available bibs.

The registrations will close thus reaching 2500 participants.